Side bars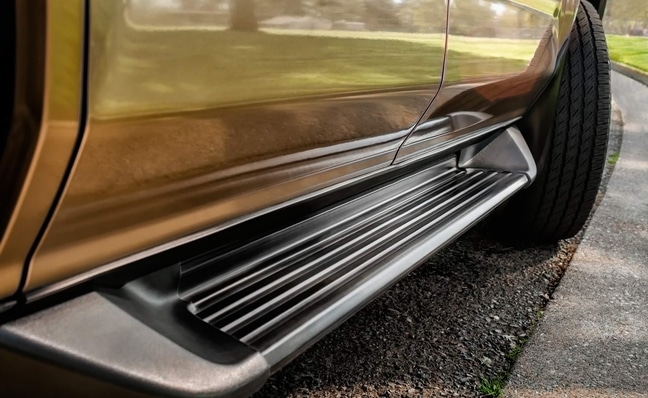 Easy access, eye-catching look
Climb into your vehicle safely, and give it a very cool look! Our side bars are made of sturdy, slip-resistant corrosion-treated stainless steel. Meet with a Lebeau expert for advice on the side bar best suited to your truck model.
Find a service centre
U-Guard® is a trademark used by Belron Canada Inc. pursuant to a license agreement between Belron Canada Inc. and the owner of the aforementioned trademark.