Water repellent and weatherproofing treatment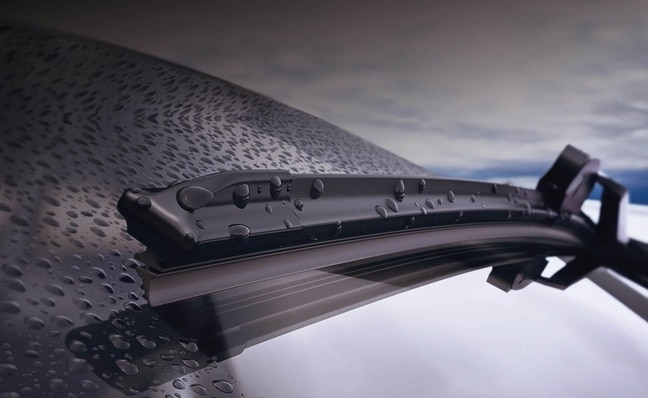 Impeccable vision in any weather
Aquapel® is an anti-adherent for your car's windshield and windows. With an innovative formula that forms a bond with the glass, the treatment protects and could improve visibility up to 34% when driving in rain or other inclement weather. It helps the rain bead out of sight and may help the snow and ice slip away from the windshield, easing the wiper blades' work.
Find a service centre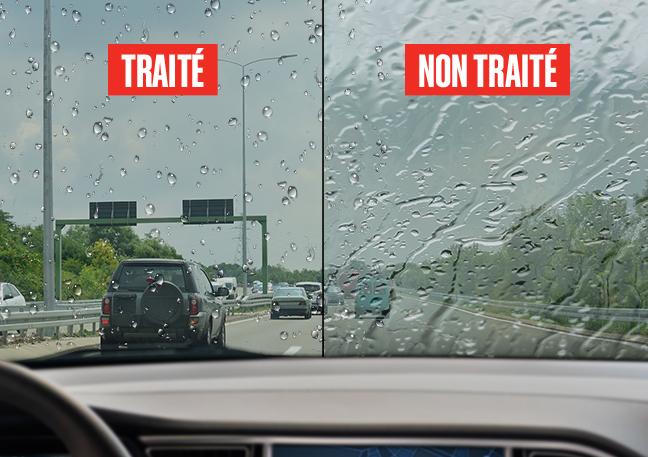 We recommend the water-repellent treatment Aquapel® for its numerous advantages :
Substantially increases visibility in rain
Reduces glare and light reflection in rain
Increases visibility while driving at night
Could ease ice and snow removal, as well as dirt and insects
Could lasts up to 6 months in normal driving conditions
Interested? Get it today!
Cost
Plans starting at only $29.99, including application.
Time
Expect 15 minutes for a windshield treatment and 25 minutes for the complete treatment.
Keep the most essential tool for clearing your windshield as durable and efficient as possible.
Remove allergens and dust from your vehicle to give yourself the most breathable air quality possible.
Start your car from afar — we'll help you find the right one to fit your needs.
Aquapel® is a trademark used by Belron Canada Inc. pursuant to a license agreement between Belron Canada Inc. and the owner of the aforementioned trademark.