Windshield wipers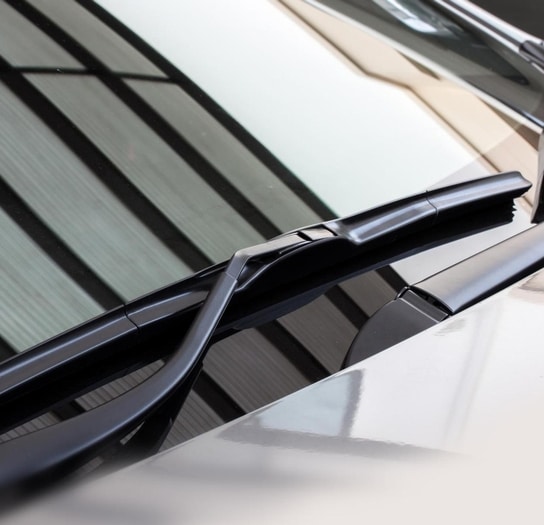 Our expert tips on windshield wipers
As with your vehicle's brakes and tires, it's important to have the condition and efficiency of your windshield wipers inspected regularly. This will increase their longevity and ensure the best possible visibility.
You can maintain your wiper blades by checking them often for signs of wear, particularly following a storm or long trip. Simply wipe them with a damp cloth to keep them clean.
Protect your vehicle from the sun as much as possible to prevent UV deterioration of the rubber on the wiper blades.
In winter, remove ice from your windshield with a scraper rather than the windshield wipers to prevent damaging them. To avoid burning out the motor on the mechanism, be sure to turn the wipers off before shutting down your vehicle's engine.
Find a service centre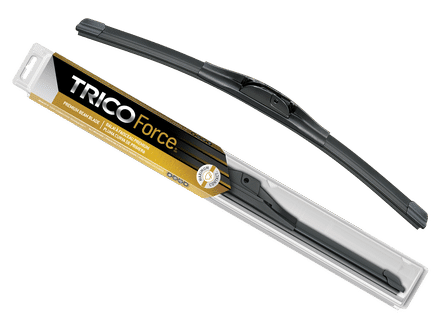 Our recommendation: TRICO FORCE ®
High-performance wiper blades
Aerodynamic VorTec® aerofoil converts wind force for maximum windshield contact and a no-trace wipe
HighGlide® treated rubber element produces a quiet, smoother wipe
Tension memory applies uniform pressure along the length of the blade and keeps it flexible in cold weather
Robust structure for durable all-weather performance

$34.99 each
Installation included
Interested? Get it!
TRICO®
Conventional wipers, superior performance
$24.99 each
Installation included
Aerodynamic steel frame provides great strength and durability

Precision-cut rubber wiping element provides excellent visibility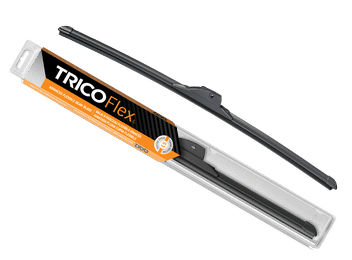 TRICO FLEX®
Advanced Flexible Beam Blade
$29.99 each
Installation included
Memory Curve Steel® beam provides uniform pressure for the clearest wipe

Durable, all-weather wiper blades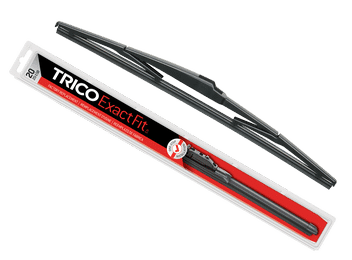 TRICO EXACT FIT®
Rear wiper
$24.99 each
Installation included
Features beam blade technology for improved wipe

Original Factory Quality

Provides critical rear visibility
Potentially increase your windshield's visibility by up to 34% in difficult weather conditions.
Remove allergens and dust from your vehicle to give yourself the most breathable air quality possible.
Start your car from afar — we'll help you find the right one to fit your needs.
Trico®, Trico Flex®, Trico Exact Fit®, Trico Force® and Aquapel® are trademarks used by Belron Canada Inc. pursuant to a license agreement between Belron Canada Inc. and the owner of the aforementioned trademarks. The Trico® trademark and all other related brands in this website are trademarks of Trico Products Corporation©.