Remote car starter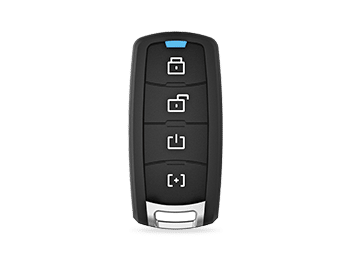 Two-way remote car starter
Starting at
$449.99
Installation included
Signal range of up to 6,000 feet

Start confirmation signal

IncIudes 2 two-way remotes

Lifetime warranty2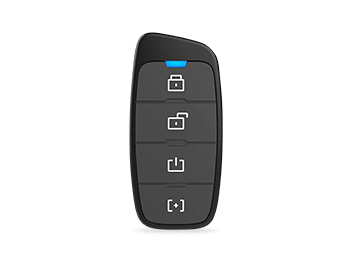 One-way remote car starter
Starting at
$389.99
Installation included
Signal range of up to 2,800 feet

IncIudes 2 remotes

Lifetime warranty2
Basic remote car starter
Starting at
$329.99
Installation included
Signal range based on vehicule model

Works with the remote that came with your vehicle

Lifetime warranty2
Choosing the right remote car starter
Compatibility with your vehicle
The experts at Lebeau can help you decide on the right remote car starter model for your needs. If your vehicle allows for a wiring harness, our technology makes the remote starter installation safe and faster.
Signal range
This key criterion varies from driver to driver and will therefore strongly influence your choice of remote car starter. The signal range chosen should be based on your lifestyle habits (work, home, etc.) and needs.
Traditional or modern? Why not both!
If you need broad coverage, today's technology lets you operate your remote car starter from your smartphone. Most of our starters also come with two remotes. You can add more according to your needs and the number of people using the vehicle.
Interested? Call us!
PLEASE NOTE: Due to complexity and safety issues, as of August 1, 2022, we have discontinued installing remote car starters in vehicles with manual transmission.
Keep the most essential tool for clearing your windshield as durable and efficient as possible.
Potentially increase your windshield's visibility by up to 34% in difficult weather conditions.
Protect your vehicle from theft with an unparalleled prevention, tracking, and electronic identification system.
1 Not compatible with certain vehicles.
2 For as long as you own your vehicle. Certain conditions apply.