Other windows
We replace all types of glass quickly and professionally!
Damage to side, rear and RV windows requires that the glass be replaced. At Lebeau, we're experts in all types of vehicle windows.
Call us today
Cost
Does your insurance policy cover glass damage?1 If so, we transmit your claim to your insurer. If not, we'll quickly prepare an estimate for you.
Time
Replacements can be done quickly at Lebeau, so make an appointment today.
Guarantee
The work performed by our experts is lifetime guaranteed1 for as long as you own your vehicle.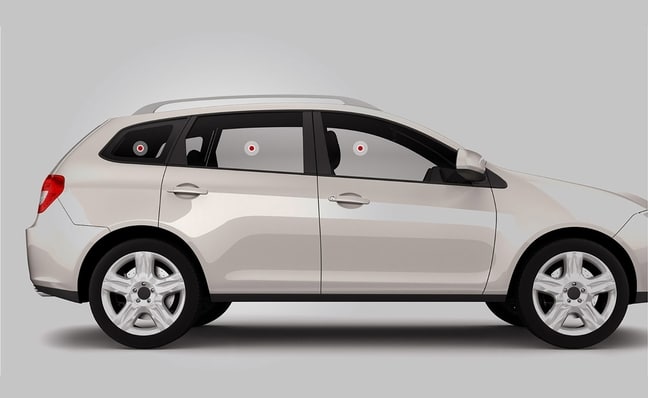 Side windows
Whether damaged by a chip or serious impact, side windows must always be replaced. Because we install top-quality replacement windows from certified Original Equipment Manufacturers (OEM), you're assured that your passengers will remain safe.
Interior cleaning
We remove any broken glass from the inside of the vehicle, including behind the interior door panel, before installing the replacement side window.
Installation of the new window
We carefully fit the new side window into its track and ensure it can be properly opened and closed.
Finishing touches
Once the new window has been installed, we clean the inside of the vehicle again and replace the interior door panel.
Book an appointment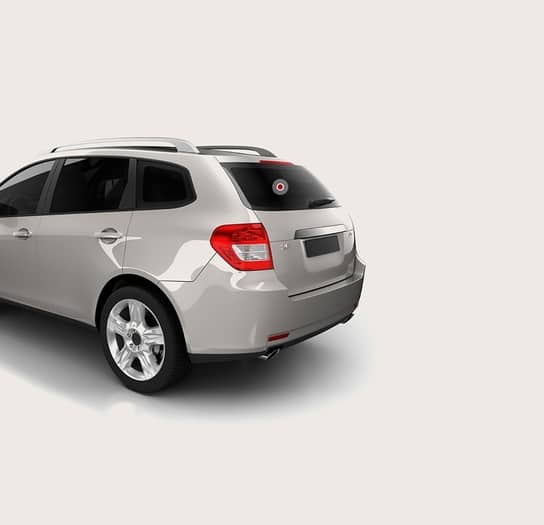 Rear windows
Drivers depend on the vehicle's rear window for maximum visibility. Because a defroster is integrated into this window, we install glass from certified Original Equipment Manufacturers (OEM) and follow the same replacement steps as for a windshield.
Preparation of the vehicle
Before replacing the rear window, we protect the vehicle's body and interior.
Removal of the damaged glass
We clean out any broken glass from the inside of the vehicle and remove the bonding glue that held the window in place.
Preparation of the replacement glass
We apply a primer to the window and window frame and let it dry. We then apply bonding glue around the perimeter of the rear window to ensure perfect adherence.
Installation of the new rear window
We carefully install the replacement rear window using specialized tools. The new assembly requires 30 minutes to dry before the vehicle can be driven.
Book an appointment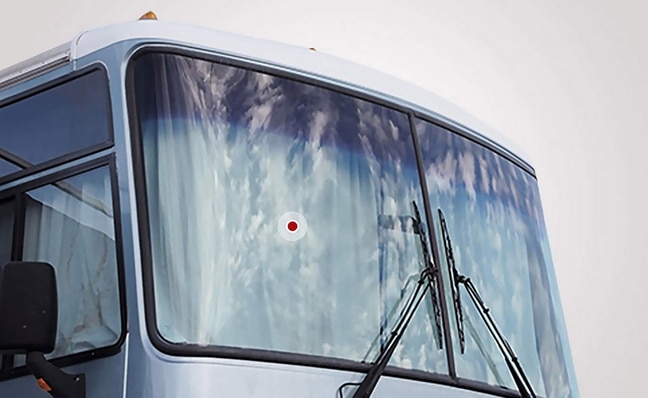 RV windows
We repair and replace windshields in some 800 models of recreational vehicles. Even if you're on the road, you can contact any of the 300 Lebeau or Speedy Glass service centres in Canada. It's reassuring to know you can travel with peace of mind.
What our clients say about us
1 Replacement of rear and side windows comes with a one (1) year warranty against manufacturing defects for as long as your vehicle is registered under your name. If a defect appears over the course of the warranty period, we will take care of providing and installing the parts needed at no extra cost. This warranty excludes leaks caused by the deterioration of the vehicle body, nor the damage resulting from vandalism, theft, natural disasters, illicit activities or deliberate acts.